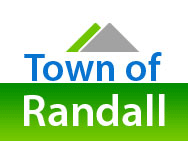 Community Library Board President Ken Mangold said he intends to file an ethics complaint against Randall Supervisor Rose Nolan for lying to a state investigator.
Mangold, who lives in Randall, announced his intention during citizens comments at a Randall Town Board meeting Thursday night.
One hitch, however, is that though the town has an Ethics Committee, there is no established formal method for filing a complaint.
Mangold alleges Nolan misrepresented the ages of Library Board members as in their 30s when testifying to a state investigator looking into allegations of age and gender discrimination made by former director Mary Ellen Close. Nolan testified Mangold wanted Close demoted or fired to get younger people aligned with him into board positions.

The board is in fact dominated by people over 40 and several in their 60s, the document dismissing the discrimination charges says.
"This is a serious situation that could have cost the taxpayers tens of thousands of dollars," Mangold said.
Nolan once also was a Library Board member and has held a contract for cleaning services with the library. She declined to comment on Mangold's charges after Thursday night's meting.
Town Attorney Robert Heinkel said he would investigate the procedure for filing an ethics complaint and report back to Mangold.