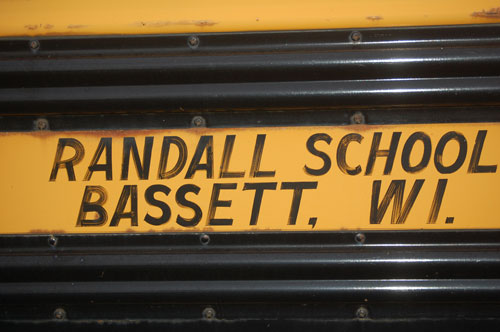 The Randall School Board pledged to get a way to identify the origins of telephone calls to the school in the wake of an incident involving a death threat naming a student that was called into the school attendance line last month.
The issue was addressed Wednesday because the parents of the student who was threatened made a passionate plea for more action during citizens comments at Wednesday's board meeting.
The father of the threatened child said the school has not communicated well with him and his wife about the progress of the investigation into the incident.
He also charged that his wife, a school employee, was chastised by Principal Travis Lawrence for spreading false rumors about the school's response. Lawrence later apologized.
About 15 other residents appeared to be in attendance to support the couple. They peppered school officials with questions about the situation and challenged some of their explanations.
School officials said their efforts to find out who made the call were frustrated by the school's phone system. A subpoena of phone records prepared by the Twin Lakes Police Department also was unsuccessful in producing the number from which the threat was made, they said.
Consequently, officials said they will be pursuing getting a system that will identify calls.
"We don't have that feature at the present time," said district administrator Steve Bloom.
President Bill Jones said the matter will be on the board's agenda next month and he pledged better communication with the parents and community in the future.