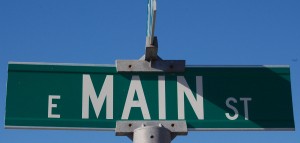 Twin Lakes will host a block party on Oct. 23 to celebrate the completion of the Main Street construction project.
The event will begin at 5 p.m. and admission will be free. Food and beverages will be available for purchase.
Activities will include:
Krystal Cooke will perform from 5:30 to 7:30 p.m.
Chasing Amy will perform from 8 to 11 p.m.
There will be two outdoors screenings of movies: "American Graffiti" at 6 p.m. and "Days of Thunder" at 8 p.m.
The bands will perform on the east end of Main, while the movies will be screened on the west end.
Village President Howard Skinner reported that paving was proceeding on schedule Thursday with about two-thirds of the work done.
The village began working on plans to rehabilitate Main Street and parts of North and South Lake Avenue in the downtown area in conjunction with a Tax Increment Financing (TIF) District established in 2008. The project was initially shelved due to insufficient revenue projected in the TIF District. In 2009, the village received two grants through the American Reinvestment and Recovery Act (ARRA) in the total amount of $1 million to assist in funding the first of that work on the block of Main Street between the North/South Lake Avenue and Burden Avenue intersections.
The project involved nearly complete rehabilitation of the right of way area from sidewalk to sidewalk.