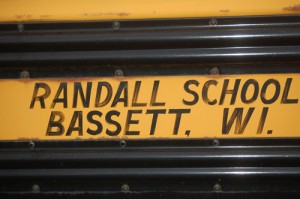 Despite another lengthy statement from a concerned parent asking for changes, the Randall School Board Wednesday asserted that it is sticking with its current policy on head lice.
Resident Valerie Lass read a statement that asked the board to institute three head checks for lice per school year.
But board President Bill Jones said such checks have not been done at the school for at least eight years and that there were no plans to start them now. (Lass says her children do remember having them.)
Jones said the current policy, which does not call for children to be sent home immediately upon detection of lice and allows them to return upon being able to show treatment is based on current expert opinions.
Lass presented a 300-signature petition asking for changes in the policy last month.
UPDATE — District administrator Steve Bloom issued this statement regarding head checks at the school in the past:
As a point of clarification, the District has not conducted full-scale building-wide checks for at least eight years. It has never been noted that classroom checks have not been conducted when determined to be appropriate and necessary. As warranted, this practice will continue if determined to be an effective way to manage an incidence of head lice in our school. Additionally, and as requested, letters home will be sent when a case is found in a classroom to the parents of children in that classroom and will be done following the October 1 letter sent to all District parents in both hard copy and via AlertNow.