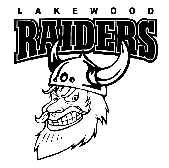 Lakewood PTO will host a  Holiday Craft Fair at Lakewood School, 1218 Wilmot Ave., Twin Lakes, on Saturday, Nov. 13 from 9:30 a.m. to 3 p.m.
Admission is free.
Those who attend will find a variety of juried crafters, including:
Stained glass.
Hand~tooled copper.
Pottery.
Ornaments.
Windchimes.
Hats.
Gourmet dog treats.
Fused glass jewelry.
Garden stakes.
More!
There also will be a Make-n-Take Project Area for kids and adults. Make items for yourself or to give as gifts. Projects include glass necklaces, glass ornaments and more. Most projects will cost from $2 to $6 each.
Lunch and baked goods will also be available
There also are some openings for crafters. Applications are available at the school's website or by request from Ericka at bellasfamily@hotmail.com