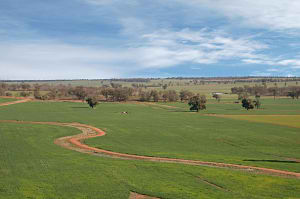 The 4th Annual Southeast Wisconsin Rural Landowner Conference scheduled for Saturday, Nov.6 in Bristol will offer opportunities for rural landowners and small farmers and well as individuals who are considering a farm enterprise.
Sister Janet Weyker from the Eco Justice Center will begin first by talking about Alternative Energy Projects at the Eco Justice Center. After the keynote speaker, participants will be able to choose from a variety of educational topics from three tracts: horses, small farm or conservation. The horse tract will feature topics such as horse ownership, composting, buying hay and when to call a vet. The small farm tract will offer information on USDA funding opportunities, beekeeping, raising goats and selling at farmers markets. The conservation tract will include workshops on rain gardens, renewable energy, wind turbine and solar energy.
In addition to the educational sessions, a trade show and farmers' market will be held in conjunction with the conference.
The program will be held at the Kenosha County Center in Bristol and will run from 8 a.m. to 3:15 p.m. Costs for the program are $20/person and $15 for youth between the ages of 14 and 18. Costs increase by $5 after the Oct. 15 early bird deadline. A lunch featuring local farmers and local food will be included with the registration fee.
Registration information as well as the brochure is available at: http://www.uwex.edu/ces/cty/kenosha/ag/index.html For questions, please contact Kenosha/Racine County UW-Entension's Rose Skora ay 857-1945 or rose.skora@ces.uwex.edu.
UW-Cooperative Extension provides equal opportunities in employment and programming including Title IX and ADA. To ensure equal access, please make requests for reasonable accommodations to any of the above mentioned persons.