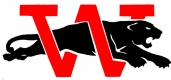 Wilmot Union High School is hosting a career panel on Oct. 15, starting at 9:15 a.m. that will focus exclusively on the government/public administration cluster of careers.
Panel participants include:
State Rep. Samantha Kerkman.
State Sen. Bob Wirch.
Kenosha County Circuit Court Judge Chad Kerkman.
County Supervisor Kimberly Bruenig.
Kneosha city administrator Frank Pacetti.
Sandra Brietzman, Wiscosnin Department of Workforce Development.
Sgt. Scott Cook, representing the U.S. Military.
The panel is scheduled for 45 minutes beginning at 9:15 a.m., in the school's auditorium. The program will involve each presenter giving a brief overview (5-10 minutes) of their career area or their personal career pathway.
The program is designed for students, but is open to interested members of the public.