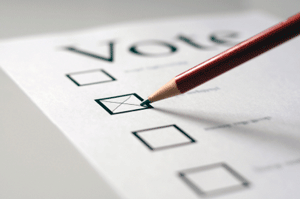 Salem residents will be able to vote in a referendum tomorrow to gauge residents' interest in investigating incorporation as a village.
This is a non-binding referendum that is for advisory purposes only.
Here is the ballot language, according to the town website:
Shall the Town Board of Salem begin exploration and gather information pertaining to the process of incorporation as a village?

YES

NO
Polls will be open from 7 a.m. to 8 p.m.
The Town of Salem has two (2) polling locations:
Salem Town Hall – Wards 1-3,5-7,11-15, 9814 Antioch Road (Highway 83)
Wilmot Fire Station – Wards 4,8,9,10, 30400 Wilmot Road (Highway C)
There also are partisan primaries taking place tomorrow, though none of strictly local interest.
NOTE: Be sure to check westofthei.com tomorrow for the referendum results.