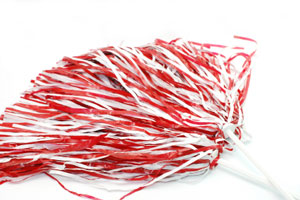 Wilmot Union High School Cheerleaders and Schwan's Fundraising Truck Sales are teaming up for a fundraiser.
Schwan's Truck Sales will be available Thursday, Friday and Saturday Aug. 19-21 from 10 a.m. to 7 p.m. at the northeast corner of Wilmot Union High School adjacent to the Kenosha County Fair Grounds.
Wilmot High School Cheerleaders are raising funds for new uniforms at all cheer team levels this year. The Wilmot Cheer Program is extensively involved in community events including the Komen Race for the Cure and is coming back strong for the 2010/2011 season off of back-to-back Wisconsin State Championship.
The cheerleaders will be working with Schwan's throughout the year.
Please visit wilmotcheerleading.com for additional event information including Schwan's catalogs, and pricing information.