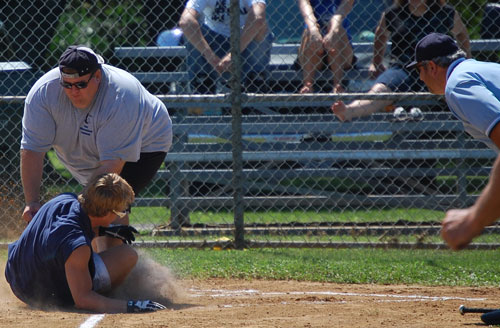 The Twin Lakes fire and police departments got together today for a little friendly competition on the softball field at Legion Park for the third annual Guns vs. Hoses softball game.
In the end, the fire department team defeated the police department team 20-10.
That result gives the fire department the edge in the series 2-1.
Here are some photos from the event: