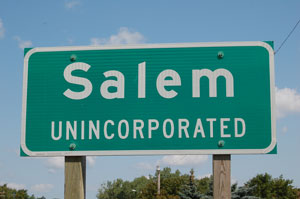 Salem will host two open house meetings designed to educate voters before the Sept. 14 referendum asking whether the town should further explore incorporating as a village.
The meetings will take place from 4 to 8 p.m., on Aug. 26 and Sept. 8, at Town Hall, 9814 Antioch Road (Highway 83).
The meetings will include some props for explanation and officials will field the questions they can answer and record other questions to see about finding answers, said Chairman Linda Valentine.
The town also has prepared two informational documents regarding the referendum: