As students and teachers return to Wheatland Center School this September they will notice a significant difference in all of their classrooms. The school district recently secured an LCD projector and Smart Board for each of the classrooms. The school also will be purchasing a netbook computer for all students in grades 5 to 8.
What is a Smart Board? Think: whiteboard+computer+Internet all working together to help teachers provide an interactive and engaging learning experience. By introducing the Smart Boards to the classroom teachers will have access to resources that are available through the internet.
"Our staff has been longing for the Smart Boards and greater computer access for some time," Wheatland Center Principal, Patti Clements commented. "We are extremely excited that we will now have access to these valuable resources. We have seen a significant rise in student achievement over the past school year. This initiative will help continue to support growth for all of our students."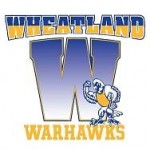 In addition to Smart Boards in all of the classrooms, all students in grades 5-8 will be provided a netbook for the coming school year. A net book is basically a small laptop that runs basic computer applications such as word processors, power points, spreadsheets and electronic text books. They are also designed to access all of the resources available on the internet. By providing each student with a netbook all middle school students will have access to a computer at home and at school. This will enable teachers to further develop their instruction and not be limited to computer accessibility. Lower grade students will also benefit from the program because the computers previously allocated to the middle school will now be shifted to the elementary grades effectively increasing their access to computers by over 200 percent.
The total cost of the Smart Boards, netbooks, projectors, and all necessary supplies will be approximately $120,000. The project will be financed using a low interest 4 year lease with an annual cost to the district of just over $30,000, said distrcit administrator Jason Tadlock.The district will use funds from the district's technology budget to cover the entire cost of the project.
In order to get all of these projects up and running district technology coordinator Rick Kojis has been working tirelessly, volunteering his time and expertise.
"Rick has been wonderful and we couldn't have pulled this off without his efforts," Clements said.
Tadlock said, "In order for our students to receive the best possible instruction we must equip our teachers with the tools necessary to reach, excite, and engage our students. A teacher's task is not one of simply filling student's minds with information and facts, but rather to kindle the creativity, innovation, and learning that lies within each and every student. It is critical that we provide our teachers with the tools, resources, and training necessary to take full advantage of their capabilities and kindle the fire that lies within each of our students."