The Stateline Wrestling Golf Tournament will take place at Noon on Sunday, Sept. 12, at the Twin Lakes County Club, Twin Lakes. Anyone can join, regardless of golfing skills, and if you don't want to golf, you can still enjoy dinner, prizes and fun!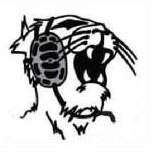 Stateline Wildcats Wrestling Club, Wilmot, is a youth wrestling club chartered with the Wisconsin Wrestling Federation. It teaches the fundamentals of folk-style wrestling to elementary and middle school age children. It is a non-profit organization run 100 percent by volunteers who enjoy helping kids learn to love the sport of wrestling. Funds raised will support Stateline Wildcats Wrestling Club upcoming 2010-2011 season.
Here are the details of the golf outing:
18 holes of golf, cart, brats and beer at the turn and dinner for only $60 per golfer. (If dinner only, cost is $27 per person)
"Helicopter Ball Drop" Raffle – each $10 raffle ticket purchased provides the holder a chance to win $1,000 and a chance to win a helicopter ride to drop the balls! Raffle tickets for the Helicopter Ball Drop can be purchased from any Stateline Wildcats member or by contacting Rena Olsen at rolsen@statelinewildcats.com. Tickets are $10 each and only 200 tickets will be sold so the odds are great. There may be multiple ball drops depending on number of tickets sold. Winner does not  need to be present to win.
Silent Auction – already includes a guitar autographed by Shinedown and xSpeedline Fast 10 Driver.
Space is limited to the first 144 golfers! The event is expected to sell-out so reserve your spot early.
Please visit http://statelinewildcats.com/index.html for a flyer and registration form.
If you are interested in being a hole sponsor for this event, please contact Jennifer Neal at jneal@statelinewildcats.com. Sponsorship costs range from $100-$150.
If you are interested in joining our club, please visit our website. Registration for the upcoming season begins in September.