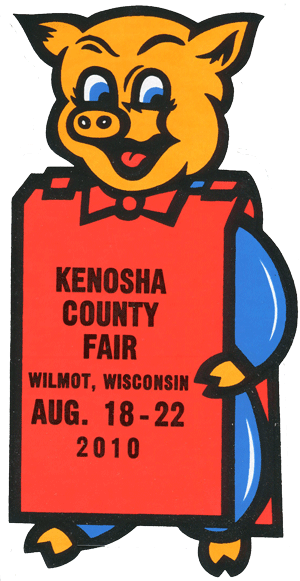 The music lover will have daily reasons to attend the Kenosha County Fair.
A variety of acts coming to the Creekside Stage should mean most everyone finds something they can tap their foot — or bob their head — to.
Here's the lineup and a little about each act:
Class of '62 — Wednesday, Aug. 18, 8 p.m. to midnight. This five-piece band bills itself as a Buddy Holly tribute.
The Toys — Thursday, Aug. 19, 8 p.m. to midnight. Their My Space pages lists the following as influences:3 Doors Down, Alabama, All American Rejects, Big and Rich, The Charlie Daniels Band, Collective Soul, Daughtry, Dierks Bentley, Electric Light Orchestra, Erasure, Fall Out Boy, Finger 11, Good Charlotte, Green Day, Jason Aldean, Jimmy Eat World, Joe Walsh, John Denver, Journey, The Killers, Maroon 5, Matchbox 20, The Outfield, Pink Floyd, Queen, Rascal Flatts, Red Jumpsuit Apparatus, Rednex, Rodney Atkins, Seether, Weezer.
Pop Evil with Shaman's Harvest and Stereoside will appear on Friday, Aug. 20, WIIL Rock Night starting at 6:45 p.m. According to their website, Pop Evil formed in 2001 when lifelong friends Dave, Dylan and Leigh began seriously gigging around Grand Rapids, Michigan. "We grew up as fans of Detroit Rock City artists—from Eminem and Kid Rock to Bob Seger," says Leigh. Shaman's Harvest hails from Jeff City, Missouri. According to their website, "in early 2006, Stereoside's founding members, Chris York (drums), Ben Foster (guitar-vocals) and David Oliver (bass) added Jeff Shields (vocals). Instead of pursuing a career in Country music, Jeff rejected major label offers to become the front man for STEREOSIDE. With Jeff's unique and powerful vocals, a tight rhythm section, and hard driving guitars, Stereoside was bound to be a rock powerhouse"
4 Lane Highway will appear Saturday, Aug. 21, 8 p.m. to midnight. The band features "rockin' country" according to its website.
Class of '62 returns on Sunday, Aug. 22, 2 to 4 p.m.
There also is plenty of music, in a variety of genres, at the talent show, Wednesday and Thursday, starting at 6 p.m. at the Free Acts Stage near the fair office.