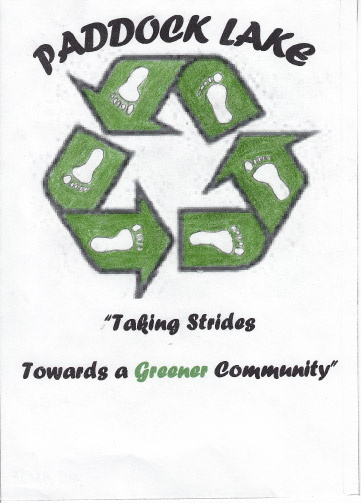 Paddock Lake's Green Expo will be Saturday, July 31, from 10 a.m. to 2 p.m. at Village Hall, 6969 236th Ave.
Exhibitors at the expo will include:
Eco-Tech (Joe Sadlier) — on recycled plastic products.
Fox Plumbing (Chris Fox) — on water conservation.
Reliable Heating and Air Conditioning (Rick Sheehan) — energy conservation.
Village of Paddock Lake (Tim Popanda) — storm water, rain barrel construction, energy conservation and building moisture control.
Libertyville Toyota — Prius display.
John's Disposal — recycling program.
Kenosha County Health Department.
Kenosha County Parks Department.
Door prize drawings will be held every hour.