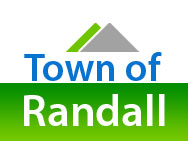 An abandoned home deemed a public eyesore is on its way towards demolition, after the Randall Plan Commission approved an order to raze the dilapidated building located at 40709-93rd Street.
"This building is a total mess," stated Charles Gitzinger Chairperson. "There are windows broken, doors broken and rumors of squatters living there. The whole inside is gutted and the value of the building is nothing."
The property is for sale, but repeated calls to the number listed on the sign have not garnered any response.
Additionally, Town Attorney Robert Hankel mailed a certified letter to the owners stating the property is uninhabitable and unreasonable for repair. Owners were given notice of Thursday night's meeting and the possible outcome of the raze order, but did not respond.
Demolishing the former restaurant and bar will be costly as the walls are insulated with asbestos and costly to remove said Town Board Supervisor Michael Halvorson.
"You have to completely encapsulate the building and have it removed by a special crew," he said. "It would probably cost more than $25,000 to remove the structure."
While the owners are delinquent by approximately $10,000 in back property taxes, removing the building makes sense, according to Hankel, who explained that the costs can be added to the property's tax bill.
"The property is worth over $600,000 and has 211 feet of lake frontage-it's a good piece of property," he said. "Yes, they are behind in their taxes, but the value of the property warrants removal of the building."