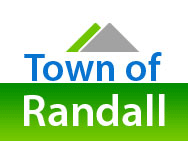 Convicted sex offenders new to the town shall not live within 2500 feet of a school, licensed day care or preschool center, library, parks, recreational centers or playgrounds in the Town of Randall.
The Town Board Thursday, created and unanimously approved Chapter 15, an ordinance to provide regulations relating to residency restrictions for sex offenders and directing action of injunctive relief for violation thereof. Offenders will be restricted to living in small, scattered pockets of the town. Much of the town would be off-limits to pedophiles.
Town Attorney, Robert Hankel agreed that the bill protects the children first by making it impossible for pedophiles to live in areas of the community that children generally congregate, and also makes it difficult for pedophiles to live in the community.
"But the ordinance does not ban them from finding housing," he said. "It will be limited, but available."
The ordinance includes fines of $150 for each day a sex offender is deemed in violation of the ordinance. Board members mulled setting a higher penalty, but Municipal Judge Charles Gitzinger argued that implementing stiffer penalties might lead to a failure impose restrictions or collect fines. As it is, court costs and other fees added to the daily penalty could cause the fine to nearly double, and stiffer penalties might render the ordinance ineffectual.
"If they don't have the money to pay the fines, there isn't much you can do," he explained. "If we keep the fines reasonable, we can garnishee the wages or have them set up a payment plan. If the fees are too high, they might not care and continue to break the law."
Under the ordinance, sex offenders living temporarily or permanently at addresses within the Town of Randall before its passage will be grandfathered and not have to move.