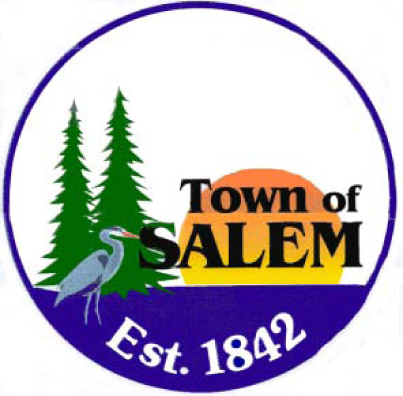 Salem Town Board members will be working on language for a possible September referendum to gauge citizen interest in the town incorporating as a village.
Town Chairman Linda Valentine presented the issue at Monday's Town Board meeting, suggesting that the vote be in September.
Her motivation for proposing the referendum is to hear what voters think of the idea before the town invests time and money investigating it, she said.
"Do we want to be a village or don't we," Valentine said. "If it turns out the voters say no, then we know don't we."
Other board members also were in favor of a referendum.
"I think we have to know more information (about incorporation) before we say yes or no," said Supervisor Joseph Meier.
The board agreed to meet next week to hammer out referendum language. There is some urgency. To hold a referendum 0n Sept. 14, the board would have to have language to start the process by early August, town Clerk Cindi Ernest said.
Towns generally consider incorporation as a village to stabilize borders, since village land cannot be involuntarily annexed by municipal neighbors, and to gain access to additional economic development tools such as tax increment financing districts.
The northwest portion of Bristol — Salem's neighbor to the east — incorporated as a village Dec. 1, 2009. The rest of the town of Bristol was then annexed into the village July 4 after an overwhelming town resident vote in favor of that move in June.