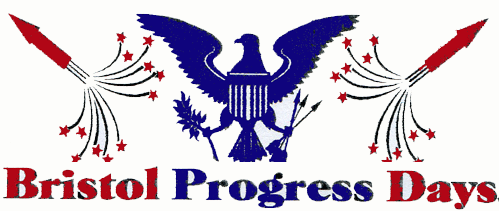 This year's Bristol outstanding citizens are Merl and Susanne Gardiner.
The honors were announced early in the annual Bristol Progress Days banquet, held Friday evening at the Parkway Chateau. The banquet initiates the annual weekend festival.
Although neither winner was able to attend this year's banquet due to a family illness, Shirley Davidson, Co-Chairman of the committee described both individuals as exemplary citizens.
"Outstanding man comes from the Platteville, Wisconsin area and is a former high school chemistry teacher. In 1975, he came to Bristol building one of the original businesses in Bristol's newly established industrial park. He is an active member of the Westosha Kiwanis, working and supporting their many projects. He and his wife built a home here in Bristol. They are active members of the Bristol United Methodist Church. He has been an active member of the Western Kenosha County Kiwanis for nearly thirty years. He is Merl Gardiner."
"This year's outstanding woman comes from Mississippi. She is President of one of the first businesses in the Bristol Industrial Park, an active member of the Westosha Kiwanis and has been a Director on the Board of the Kenosha Area Family and Aging Services, Inc. She is Susanne Gardiner."
"They both share an interest in photography and travel. Their favorite activities are spending time with their three children and four grandchildren.
Unfortunately, the 2010 Outstanding Citizens cannot be here with us tonight. They have been called out of town by an illness in the family."