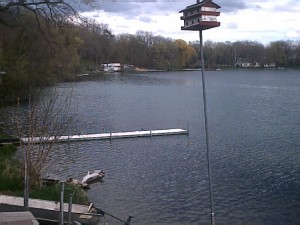 With miles of shoreline to protect, the Town of Randall Water Patrol doesn't have enough working boats to handle the job of monitoring Lake Benedict or Powers Lake and at times, are forced to chase reckless boaters and jet skiers in a pontoon boat.
The Town currently has several boats that are more than ten years old and have depreciated completely. Two weeks ago, the engine of one of the boats stopped functioning and estimated repairs would cost more than the value of the vessel.
Although the Water Patrol could use two new boats for the season, at least one is essential to monitor the waters. Through a program with the DNR, a boat could be purchased through the DNR reimbursement plan. Under the plan, the purchase price is refunded 20 percent each year for five years until the boat is paid for, with no virtual cost to the taxpayers.
After five years, the boat would be the property of the Town to either use or trade in for another watercraft.
The Board suggested the Water Patrol gather information on the cost for one or two new or used boats for next month's meeting, and if approved, will open up for bids to various watercraft dealers.