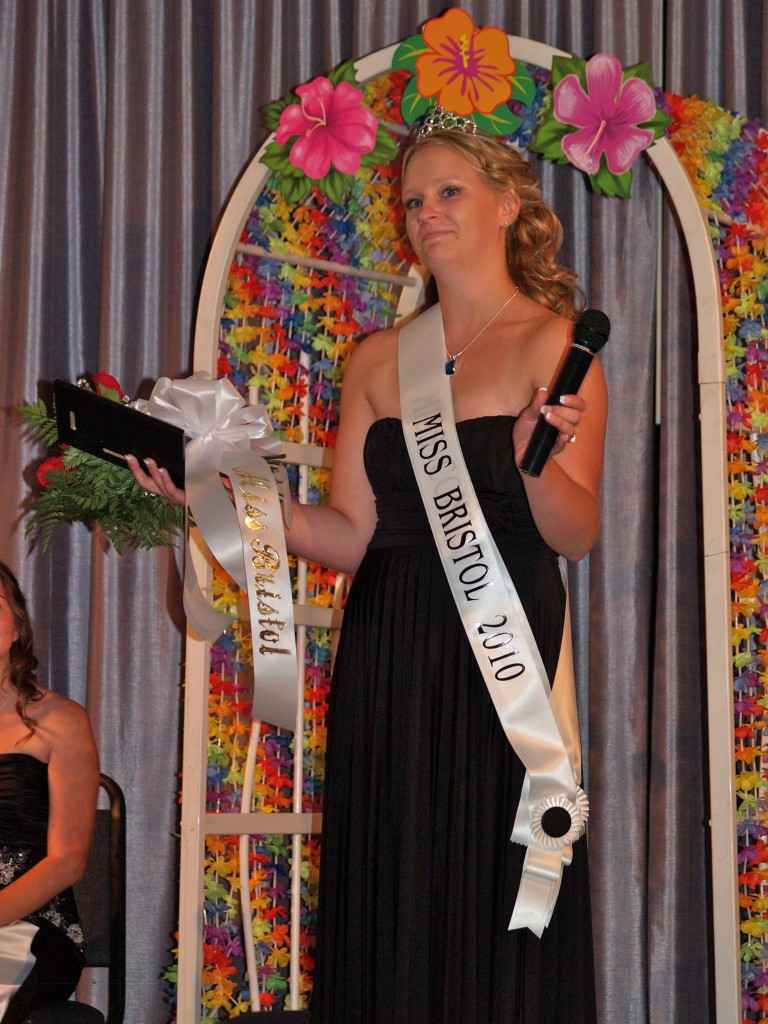 Emily Kempf, 17 was crowned Miss Bristol 2010 tonight at the Parkway Chateau. She is the great-granddaughter of Laura Kempf, who held the title at the first Bristol Progress Days.
The pageant is one of the first events in the annual Progress Days festival, which began with a Coronation Banquet.
Kempf is a senior at Westosha Central High School and was a recent student of the month, an All American Scholar, received the Student Achiever Award, is a member of the National Honor Society and a long time member of the Bristol 4-H. She is also employed part time at the Aurora Pharmacy.