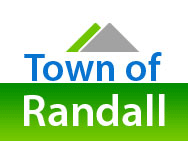 Restricting where sex offenders reside in the Town of Randall may or may not be an issues as long as "prohibited zones" do not ban them from finding housing, according to Town Attorney, Robert Hankel.
Continuing from where they left off last month, the board examined a map of the Town Thursday night, with sites of schools, parks, licensed daycare centers and other areas where children might congregate, and drew circles ranging in distances from 1,000 feet to 2,500 feet around each one.
While the board agreed on setting a 2,500 radius around such areas, and a daily fee for each violation, they were unable to agree on a set fee. Penalties from $50 per day to $500 per day were discussed. However, with court costs and other fees added to the daily penalty, the total charges could nearly double, and might not be worth imposing, stated Municipal Judge Charles Gitzinger.
"If you make the fine too high and add on all the other fees, you might not be able to get them to move or collect on the fines," he said. "If the person doesn't have the money to pay these fines there is nothing you can do, we don't have debtors prisons anymore. It would be better to impose a smaller fine that you are actually able to collect. That would be a better deterrent."
Hankel agreed to write the ordinance with similar wording to the Salem ordinance, and will leave open the fee to be voted on at the next board meeting.