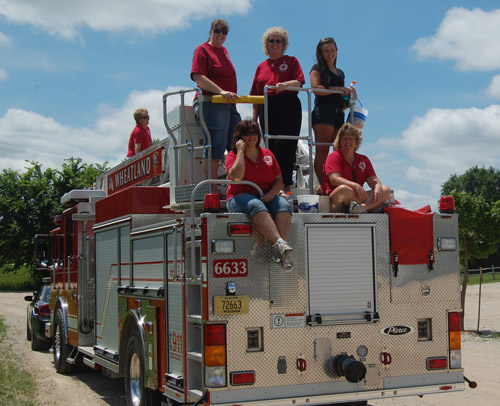 Today was the second day of the 41st Annual Softball Tournament, Dance and Festival fundraiser.
Today's activities included a parade, an interactive show for kids, food, beverages, water fights down by the firehouse and of course lots of softball action
Here are some scenes from the parade, which wound it way down Geneva Road to New Munster Park:
Here are some scenes of other activities from the day:
The fun continues Sunday with softball at 11 a.m. Fire Department waterfights start at 2:30 p.m.
There will be amusements for the kids all daySunday.