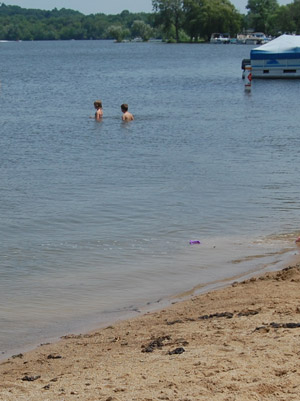 Yesterday, Silver Lake Trustee Chris Willkomm was picking up geese waste at DeWitt Park Beach.
Today, the beach has been closed until further notice due to high bacteria counts in the water there, village staff reports.
Willkomm said high water from recent rains has caused more geese waste to wash up on the beach lately.