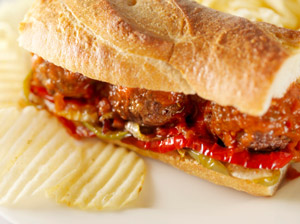 Job's Daughters Bethel 79 is hosting a Meatball Bomber Dinner from 4:30 to 6:30 p.m. Sunday, June 27, at Washburn Masonic Lodge, 8102 199th Ave., Bristol.
The dinner benefits the Washburn Masonic Lodge building fund.
Cost is $8 for adults, $4 for kids age 5-12 and free for children under 5. The menu is meatball bombers, potato chips, coleslaw, dessert and a choice of coffee, milk or lemonade. Soda will be available for purchase.
Job's Daughters is a premier organization for young women ages 10 to 20. Members learn important skills that benefit them now, as well as in the future, such as leadership, organization, teamwork and self-reliance in a fun, educational and uplifting environment.
The lessons of Job's Daughters are taught around the framework of respect for parents and home, loyalty to flag and country and reverence for God.
For more information on Job's Daughters, visit the http://www.iojd.org
For information on how to join Job's Daughters, contact Bethel Guardian Heather Gascoigne at heathergascoigne@hotmail.com