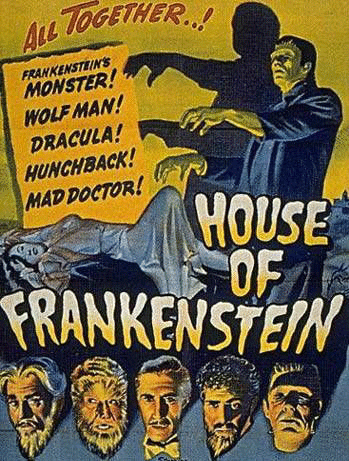 The Seno Woodlands Center will host a production of "House of Frankenstein" on July 23, 24 and 25 as a fundraiser for the organization.
Performances will be at 7 p.m. each night.
In the play by Martin Downing, Doctor Frankenstein, has given up creating his monster, and is now attempting to cure the incurable. He is visited by Dracula, Wolfman and several monsters. In a grim castle in the Carpathian Mountains he and his long suffering wife Elisabeth, the unsavory hunchback Ygor, the Valkyrian Frau Lurker and the Monster play host to various mysterious and menacing denizens of the night who visit the Baron to beg him to rid them of their vices. But this challenge, although a welcome diversion for the headstrong young scientist, proves to be no picnic but a living nightmare.
Admission is adults, $12 and children 12 and under and senior citizens are $10.
Event Name "House of Frankenstein" By Martin Downing
The Seno Woodland Education Center, is lcocated on Highway P, north of Highway 50 and south of Burlintgon in Wheatland.
For more information call 262-539-3222 or visit www.senocenter.org.