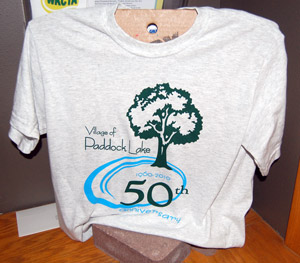 Paddock Lake 50th anniversary t-shirts are on sale at Village Hall.
Prices for the shirts are:
$8 youth sizes.
$10 adult sizes.
$12 for 2XL.
Resident Larissa Gallagher submitted the winning design for the t-shirt.
Proceeds from the sale of the t-shirts will help fund the village's planned 50th anniversary celebration this July.