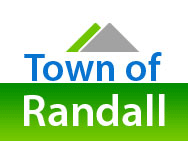 With a uniform state law apparently dead for now, Randall has picked up the task of drafting a local sex offender residency ordinance.
Town attorney Robert Hankel on Thursday presented the Town Board with an ordinance modeled on Salem's law.
While Hankel said he copied much of Salem's language, the Randall board will need to settle on a perimeter for child safety zones where sex offenders will not be able to reside. The ordinance lists places where children congregate such as schools, day cares and parks among others.
Many other local municipalities have such ordinances already in place including Randall neighbors Wheatland, Salem and Twin Lakes.
Randall's ordinance would impose a daily fee for a violation, Hankel said.
The board divided the town into quadrants with each supervisor taking one to examine for possible child safety zone areas. When identified, Chairman Bob Stoll will plot the places on a map so various perimeters can be examined. Supervisors will then be able to discuss how large the perimeter should be.
Board members discussed the possibility that some perimeters might be so large and child areas so numerous that there would be virtually no areas where a released sex offender could live in Randall. That could open the town to a legal challenge of its ordinance, Hankel said.
"It's a severe restriction on personal freedom," Hankel said.
The board will further discuss the ordinance at a future meeting, perhaps even a workshop just for that purpose.
The stat legislature considered a law this session that would have created uniform standards for sex offender residency and overrule any local ordinances. The law failed to pass this session due to concerns that such a law would not allow enough latitude for addressing unique local situations, said state Rep. Samantha Kerkman, who was at the meeting, but also is a Randall resident.