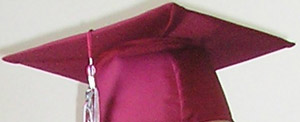 Next year's eighth grade graduation will be Wednesday, June 8 at Bristol School.
The board set the date with a unanimous vote at its meeting tonight after discussion of how to time the date for next year's calendar.
District administrator Gale Ryczek said the district has been having graduation Friday before Central High School's graduation, which is typically the first Sunday of June. Typically, Bristol has tried to keep its graduation close to Central's to facilitate people who may be visiting to attend both.
The last day of school for Bristol next year has been set as June 10. Board members felt sticking with the Friday before the CHS graduation would create too long of a gap between the end of the year for eighth graders and the rest of Bristol students.
The June 8 graduation date will maintain the about 1.5 to 2 day difference that has been common in recent years between graduation and the end of the school year for the rest of the school.