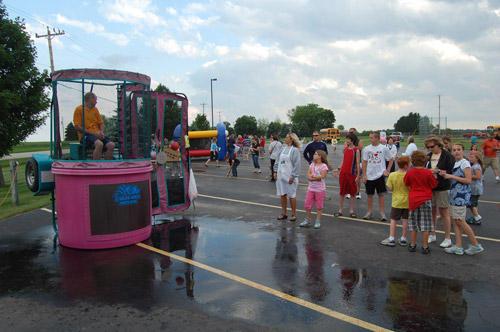 Wheatland Center School's second annual Community Carnival was Wednesday.
The event included a variety of family fun activities including bounce houses for all ages, a dunk tan and a variety of carnival games that allowed children to earn tokens that could be redeemed for prizes, There also was food and a  display of equipment from the Wheatland Fire Department and town constable.
One dramatic highlight was provided by a fundraising challenge that would have Principal Patti Clements kissing a pig if a goal was reached.
It was reached and she obliged.
Here is some video of scenes from the carnival including the much anticipated pig kissing moment: