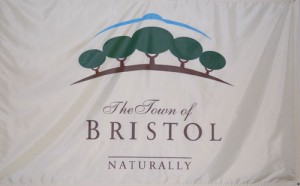 Residents of the town of Bristol soon should be seeing some signs — literally — of the upcoming annexation referendum.
At Monday's Town Board meeting, town administrator Randy Kerkman displayed some designs of signs to publicize first an informational meeting on the referendum and then the date of the vote itself. The signs, to be posted at prominent intersections in the town, are part of the town's efforts to publicize the vote that could reunite the town with the village of Bristol.
The court ordered date for the referendum will be June 29. If approved by a simple majority of town residents, both municipal entities will be reunited as the village of Bristol.
The northwest portion of the town incorporated as a village Dec. 1, 2009. Then starting in late December, the village began pursuing a referendum to see if town residents want to annex en masse into the village.
An informational meeting about the referendum will take place at the municipal building at 7 p.m., on June 17. One set of signs will publicize that.
The second set of signs will replace the first — with a different color scheme — to publicize the date of the referendum itself.
The town also will be mailing a newsletter perhaps as early as June 7 mostly devoted to information regarding the referendum, Kerkman said.
Then, with delivery timed to be two to three days before the June 29 referendum, the town will mail a post card reminding residents about the vote.
The referendum will be held at Holy Cross Church-Bristol (fomerly St. Scholastica), 18700 116th St.