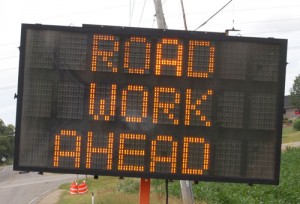 Work on Highway 45 from Highway 50 north to Highway 11 in Union Grove began today.
The project will include milling of two-inches of asphalt and placing two-inches of new asphalt, said state Department of Transportation spokesman Dennis Shook.
Along with the repaving, the 7.86 mile of effected highway will also get new signs, pavement markings and guardrail end treatments.
The work is expected to last through June 24. The cost of the project is $2.4 million.
During the construction, the roadway will be closed with a posted detour. For northbound traffic the detour will be west on Highway 50, north on Highway 75, and east on Highway 11. The detour will be reversed for southbound traffic.