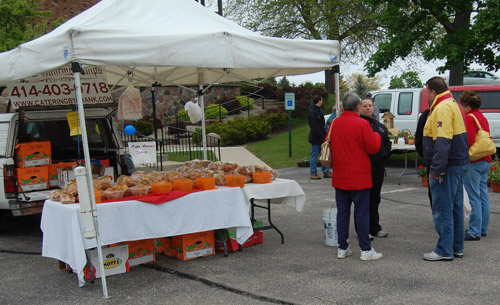 Saturday morning was opening day for The St. John's Farmer's Market in Twin Lakes.
The weather was chilly and gloomy, but Jason Pisani, the market's organizer, said the market still saw a decent turnout in the  morning.
The market will take place every Saturday from 8 to 11:30 a.m., May 8 through Oct. 23 at the church, 701 North Lake Ave., Twin Lakes.
There's room for additional vendors. More information on the market and becoming a vendor is available at www.stjohnsmarket.org