Central High School and Paddock Lake officials will be meeting informally Friday to try to work out the remaining issues that have stalled use of the school's new football/soccer/track stadium.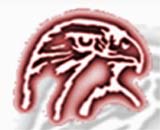 Central district administrator Scott Pierce announced the meeting with the village at Tuesday's School Board meeting.
The Paddock Lake Village Board on April 21 rejected a request from Central High School to use the school's new stadium this spring. The village cited several deficiencies in the state of the stadium, including fencing it wanted to block access to an unfinished ramp and the lack of a safe water test for the stadium's new well.
The fencing has been installed as of today, Pierce said, and a safe water test was obtained shortly after the last Village Board meeting, Pierce said.
"We will know more on Friday," Pierce said.
If the meeting goes well Friday, the school district will ask the Village Board to hold a special meeting to grant a conditional use permit variance that would allow girls soccer to be played yet this season. The variance also would allow the school to use the facility for planned camps this summer.