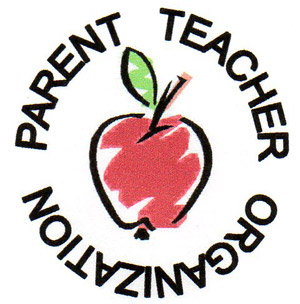 The Salem Grade School Parent Teacher Organization 2010 Spring Dinner and Silent Auction will be held on Saturday, May 15 at Salem Grade School.
Dinner will be served from 4 p.m. to 7 p.m. This event is the Salem Grade School PTO's primary fund-raiser of the year. Salem Grade School families and community members are invited  for a night of fun.
Here's what's in store:
Raffles all night long! There will be 50/50s hourly, in addition to the primary raffle that will be paying out over $3,000. Primary raffle tickets are $5 each. If you'd like to buy (or sell) raffle tickets, please e-mail a request to salempto@gmail.com. Over $300 will also be awarded to those families that sell the most raffle tickets.
Dunk tank:  Come out and try to dunk your favorite administrator, teacher and or staffer. A list of dunkees is available at the PTO website
Silent Auctions: Many auction items created by students, donated by parents, teachers, community members and local community businesses will be offered. Categories of the donations received so far include: classroom themed gift baskets, gift certificates to local restaurants, tickets to professional sporting events, birthday party packages, weekend getaway cabin, fitness passes, museum tickets, family activity packages, autographed sports memorabilia, movie tickets, theater tickets, comedy club tickets, auto center certificates, pet care certificates and much more. To see all of the silent auction merchandise so far, go to http://www.salempto.com/sponsors.html.  It's not too late to donate items or be a sponsor. If you would like to donate an item or be a sponsor, please email us at salempto@gmail.com. We are a non-profit 501c3 organization and your donation is tax deductible.
Bake Sale: A wide assortment of baked goods will be available for purchase.
Variety of Fun Activities and Games Planned: Including inflatable bouncing houses, family/friend photo contest, face painting, puppets, tattoos, petting farm, baggo, Yahtzee, washers, chopstick race, mini golf, ring toss, bean bag holes and origami.
Tickets to the Salem Grade School PTO Spring Dinner are $7 per person and can be purchased in advanced or at the door. Look for the upcoming flyer in your child's backpack or email salempto@gmail.com. Dinner will include hotdogs, hamburgers, brats, vegan option and refreshments. Nachos and popcorn also will be available. Those who can not attend are welcome to make a tax deductible donation.
In 2009, the Salem Grade School PTO was required to separate themselves from the school administration. The PTO has established themselves as a stand-alone, fully insured non-profit organization who operates under a dedicated set of by-laws. The Salem Grade School PTO's mission is to establish a close relationship between home and school by advancing opportunities for all community members to become involved at Salem Grade School.
Whereas the Salem Booster Club provides extracurricular activities outside of school hours, the Salem Grade School PTO focuses entirely on in-school activities during school hours to assist the Teachers and Administrators. The Salem Grade School PTO provides three distinct functions:
Organizing non-profit activities that bring student, parents, and teacher together.
Raising funds that are channeled back into the school.
Providing in-classroom volunteer assistance to teachers.
This year alone the PTO has  channeled over $10,000 back into the classrooms and provided over 1,000 hours of in-classroom assistance to teachers.
For more information about the Salem Grade School PTO Spring Dinner and Silent Auction, please visit www.salempto.com or email at salempto@gmail.com.