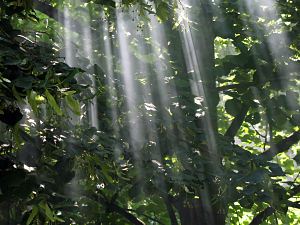 The Pringle Nature Center , 9800 160th Ave. , Bristol will be holding a Nature Story Time Hike: A Tree's Tale by Lark Carrier on Saturday, May 1, from 10 to 11 a.m.
Participants will hear a story about a tree's life as it covers a broad sweep of history — from when the Native American's first bent it so it could become a trail marker up until modern times. Then participants will go out on a hike to see Bristol Woods own Native American Pointing Tree and do other activities related to the story.
The program is free. For more information call 857-8008.