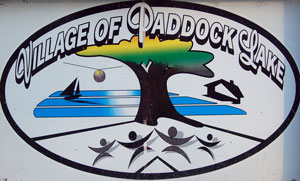 Paddock Lake is seeking historical items or photos to share at the village's 50th anniversary celebration this summer.
"We'd like to share the past of Paddock Lake with everyone," said village President Marlene Goodson.
The village would strongly prefer copies of photographs, not one-of-a-kind originals.
If someone has an item or needs help getting a copy made they can contact Goodson at Village Hall, 843-2713.
The village was incorporated July 14, 1960.