The Paddock Lake Village Board Wednesday night rejected a request from Central High School to use the school's new stadium this spring.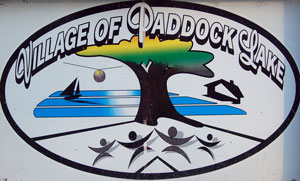 In a lengthy discussion, board members cited inconsistency in addressing safety issues that the village sought to allow the approval.
While they plan to return to the village to try to get approval of other portions of the project as they are completed, school officials acknowledged that there probably is not time to get Village Board approval before the end of the school year. Instead, the school will next seek approval to use the stadium for a planned soccer camp and football camp this summer, said district administrator Scott Pierce.
Without the approvals, the school will be spending an additional $6-9,000 to hold scheduled home girls soccer games elsewhere, said school athletics and activities director Kris Allison.
Last week, the village Planning Commission recommended granting a temporary approval for use of the stadium based on certain conditions being met.
Those conditions were met at that time, but subsequently have been seen to not be in place, several board members and village staff said.
One big sticking point seemed to be a fence that the village was requiring to be placed to deny access to a ramp that lacks proper fall protection railings. Those railings cannot be installed until asphalt is available in mid-May.
Village building inspector Tim Popanda said he made an inspection last week and found the fence in place. But he and others from the village found the fence at the bottom of the ramp not in place as recently as this morning.
"They have to keep the safety features in place," Popanda said.
Tim Merrill, head of maintenance for the school, said the fencing has been removed at times to allow access to construction equipment finishing up the site.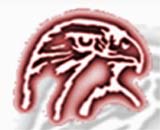 "We believe it's safe enough to be used,' Pierce said.
Another point of contention was that a clear water test for the well supplying the stadium has not been achieved yet. Merrill said locker rooms in the stadium would not be used unless water tested safe and that instead rest rooms on the back of the building adjacent to the old football field could be used for games until the stadium's facilities were ready. But board members were unconvinced.
Also discussed at length was the prospects of future approvals for the project. Board members pushed for all components of the project in a conditional use permit to be completed before approvals for using the rest of the porject would be approved.
But district officials contend unforeseen cost overruns of $200,000 forced cutting some aspects of the project. Pierce said the district plans to not build a planned bathroom building at the new tennis courts and a paved path to Highway 50 long Highway 83 as cost savings.
All board members voted against approving use of the stadium, except Trustee Barb Brenner. Trustee Karen Harris was absent.