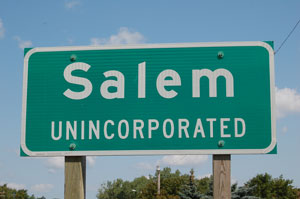 Salem electors at the annual town meeting Tuesday night gave their unanimous support to issuing $10.6 million in 20-year bonds to pay for the combination Highway Department/fire station that is being constructed along Highway C in Trevor.
The project has been underway since last year and was initially financed by short-term construction loans, which are due this October, said Todd Naves, a financing consultant to the town.
The Town Board only has authority to finance over 10 years, Naves explained. To finance over 20 years, it needed approval from electors.
Those present voted 58 to 0 (see comments) 53 to 0 in favor of the bonds, said Chairman Linda Valentine.
After the annual meeting, the board held a special meeting and approved the sale of the bonds, also by a unanimous vote.