Central High School is still pursuing action to win Paddock Lake approval for using the school's new stadium for girls soccer this spring.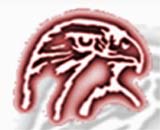 "It is our intention to have our girls play soccer (there)  this spring," district administrator Scott Pierce said in an email statement to westofthei.com
Tonight, the village Planning Commission will review a request from the school for a temporary certificate of compliance allowing the use of the facility, which is part of an outdoor athletics facility project under way at the school since last spring.
The entire project suffered significant delays due to poor soil found at the site and delays in completing an intersection with Highway 83. The only way to allow the stadium, which is substantively completed, to be used without the rest of the project being done was to change the conditional use permit issued last year, said Tim Popanda, Paddock lake building inspector.
The village had been open to  working on the items needed to grant the stadium's certificate of compliance since last fall, but only heard from the district in February, Popanda said. Recently, however the school has made a lot of progress toward winning the village's approval.
"They're making great progress," Popanda said Friday.
One significant point of contention between the district and the village was a ramped walkway that leads spectators to the visitors stands. That walkway is not able to be completed — including guard rails — until asphalt becomes available.  The district ultimately agreed to have the entrance to the ramp fenced off so it could not be used, eliminating the possibility someone might fall from the walkway, which is as high as 25 feet at its height.
"It's an attractive nuisance," Popanda said. If not guarded, "someone's going to fall or maybe even fall to their death. I don't want that on my watch."
If the district wins Planning Commission approval tonight, it would then need Village Board approval as well. That could come on April 21. If granted, the school could use the stadium as soon as April 22, when there is a home soccer game on the schedule.