The Randall Town Board's decision to allow access to a new off-leash dog park in a county park through the town's Bassett Park parking lot will stand after a reopening of the topic Thursday night.
The board reconsidered the matter, originally approved in January, after several residents began attending Town Board meetings to object to the  dog park being placed alongside Bassett Park.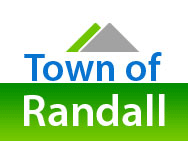 Chairman Robert Stoll explained that denying the entrance likely would not deter the county from developing the dog park. He said he was told by County Executive Jim Kreuser that if the Bassett Park access is denied the county would then create a entrance directly on its property along Highway F.
"Denying access through Bassett Park is not going to disable the project," Stoll said.
Stoll also expressed concerns about safety if the county has to create another entrance on Highway F.
"The fewer curb cuts you have the better you are," Stoll said.
During citizens' comments, resident Sharon McCormack said some residents near Bassett Park with concerns about the dog park's placement had attended a county Highways and Parks Committee meeting on Monday. Committee members said they would be amenable to moving the dog park elsewhere in the county park so it was not adjacent to Bassett Park, she said.
"We would have no objection to them using that entrance as long as they move the (dog) park farther back," McCormack said after the meeting.
But the group will continue to attend county meetings until the new dog park location is formalized.
"We know it's not set in stone, so we'll be at the next meeting," McCormack said.
Since there was not sentiment for denying the shared entrance, the board took no action Thursday, effectively letting its earlier approval of the shared access stand.
"I think this is a good compromise," said Supervisor Rose Nolan.