Central High School will continue its search for a new principal, despite the recommendation of community and faculty panels to not fill the position as a cost saving measure.
School board members gave the direction to continue the search at a Committee of the Whole meeting Tuesday evening.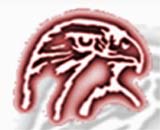 "I suggest we go ahead with our principal search," said board President Mary Ellen Pearsall. "We need our principal."
Interviews with prospective candidates are scheduled for next week, said district administrator Scott Pierce.
Though the board seemed inclined to hire a replacement for the retiring Thomas Baba, it was emphasized that there was no rush to get the slot filled if the right candidate is not found.
"It's a position we need here, but we need a good fit," said board member Michael Infusino.
Pierce reinforced the idea that getting the right person was the top priority.
Principals "can make or break a school," Pierce said.
In recent weeks, the administration conducted meetings with staff and interested community members about how to trim about $500,000 from next year's budget. That amount was the anticipated shortfall for next year based on projections developed by administration staff.
Not replacing Baba was a prominent suggestion from both groups.
Currently, the district has one principal and two assistant principals.
Tuesday night, Pierce presented a comparison of administration staffing with similar nearby similar size districts. In the report, Wilmot had the most at 5 and Waterford and Union Grove the  least with 2. Central has 4.85, which includes the athletic/activities director, a position that is not an administrator at many other schools, Pierce said.
"From the standpoint of high school administrators, we are not top heavy," Pierce said. (Note: We have requested a copy of the report. We will post it here when we get it. UPDATE — See it here. — DH).