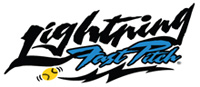 Lightning Youth Athletics has teamed up with the MACC fund to raise money that will benefit both organizations.
LYA will host a fundraising walks Sunday, April 18, at 10 a.m. (registration 9 a.m.) at Wilmot High School.
The MACC fund, Midwest Athletes against Childhood Cancer, was started in 1976 to research a cure for childhood cancer and blood disorders. Half of the money that is raised during the walk will benefit LYA while the other half will be donated to the MACC fund.