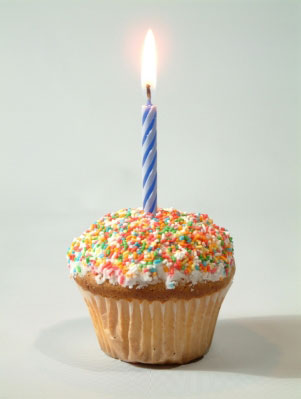 Today marks an important milestone for westofthei.com.
We're one year old.
A year ago Karen and I said we "are striving to make this site the ultimate source of news and information about Western Kenosha County." That is still our goal. You are a big part of that. You contribute content or ideas for stories and that helps westofthei.com keep on top of all that is happening in our busy corner of the world. Thank you as always for your help. Our philosophy about what is worthy of placing on westofthei.com remains pretty broad — as long as it has to do with WKC. Our approach to community journalism has not changed: There's no story too small for the big treatment.
Our traffic stats clearly show we have gained a lot of occasional and regular visitors over the last year. Thank you for counting on us to keep you informed.
We also need to thank our advertisers. Their support makes continuing westofthei.com possible. If you'd like to give us a birthday present, patronize our advertisers and tell them you learned about their services on westofthei.com.
Thank you, readers and advertisers alike, for all of your support over the last year. Looking back on all the progress we have made it is exciting to think what the next year will bring.