Four groups of district residents, faced with the task of trimming over $500,000 from the Central High School budget, came up Tuesday night with a number of cost cutting suggestions for the School Board.
The most common suggestion was letting jobs that are coming open through retirement or resignations stay open.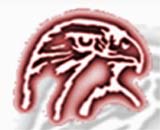 The meeting was designed as a way for the public to give suggestions to the board on budget priorities, said Scott Pierce, district administrator. He had used similar meetings while the superintendent of the Kenosha Unified School District.
Yesterday's meeting drew about 20 participants. After getting an overview of district finances, the participants — broken into small groups and armed with facts and figures– discussed where to trim.
The most common suggestion was not replacing retiring principal Thomas Baba and absorbing his duties with current administration personnel. That move would save $119,000, according to figures supplied by the district. Not replacing three other teacher positions that also will be open was mentioned by some of the groups.
Pay freezes for non-union staff and pay cuts for administrators also were suggested by some as was having those same staffers contribute more toward health insurance.
One group suggested lowering the amount of money the district keeps in its reserve fund to something more in line with other districts.
One group, dominated by district staff, suggested eliminating the computerized remediation system students can use to quickly makeup classes that they may be failing or have failed, saving over $200,000. That group also suggested studying whether to reverse the action of  five years ago that increased the number of credits required for graduation at Central above what most area schools require. Lowering credits might decrease the number of class offerings needed, and consequently, staff.
That same group also suggested cutting the Freshman Mentor Program, saving over $50,000.
Increases in parking and athletic fees also were suggested by more than one group. One group suggested tiered parking fees, with more desriable spots being more expensive.
All the groups suggestions will be compiled and passed on to the School Board for consideration, Pierce said.
"This information is extremely valuable," Pierce said.