Bristol residents will be able to hear why the village is seeking to annex the entire remaining town as well as other related information at a meeting scheduled for Wednesday, March 24, at 7 p.m. at the municipal building.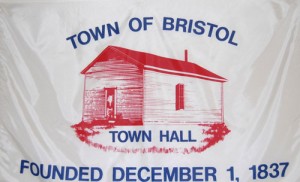 Village/town administrator Randy Kerkman said the purpose of the meeting is to give town residents, who will eventually be able to vote on annexation, a chance to be learn about the topic and ask questions.
"We're just trying to keep people informed because they're going to have to vote on it," Kerkman said.
William White, the town's attorney for the annexation process, will give a presentation on the history of the issue, Kerkman said.
The Village Board last month stated its intention to hold the referendum at an unspecified date. That was after the board's first petition to the Circuit Court for a referendum was rejected by the court due to a error in a legal description.
The northwest portion of the town incorporated as a village as of Dec. 1, 2009. If  the annexation referendum is approved, Bristol would be reunited as a single municipality again, this time as a village, which has greater control over matters like borders.
However, at least one municipal neighbor has expressed concern over the mass annexation plan. Pleasant Prairie officials have threatened legal action and have said they believe the annexation would violate a boundary agreement between  the town of Bristol and Pleasant Prairie. P
Both Bristol village and town officials have said they intend to honor the boundary agreements with Pleasant Prairie and Kenosha, which call for parts of the Bristol to be annexed into the city and Pleasant Prairie