If you ever wanted to tell the Central High School Board how to spend its money — or save it — the district has a can't miss opportunity for you.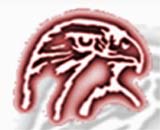 The district will hold a special meeting to gather public feedback on the district's 2010-11 budget. The meeting will be held March 30 from 6 to 8:30 p.m.
"… We held similar community work sessions when I was superintendent in Kenosha," said R. Scott Pierce, district administrator. "It provided the board and administration important information and food for thought as we struggled with balancing the needs of our students along with concerns from our citizens. I hope this working session on the 30th of March will be equally as productive as my previous experiences."
Those attending will be provided background on the high school's budget. Members of the public will function in an advisory manner to the board at the meeting.
To facilitate the sharing of the background information, community members are asked to reply to the district office if they plan to attend. Contact Kim Hole at 843-2321 Ext. 247 or hole@westosha.k12.wi.us by Monday, March 29.