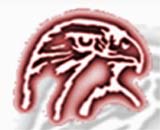 Salem resident Chris Skrzynecki reports that the following projected finishing dates for some of the remaining aspect of the Central High School facilities project were reported to the School Board at Tuesday's meeting:
Sports complex completed — end of May beginning of June.
Storm water facilities completed — end of March beginning of April.
Highway 83 intersection application to state Department of Transportation — March 14.
Highway 83 project bids — out May 1 and returned and opened May 18.
Tennis, junior varsity baseball field and associated parking lots — June 30.
The track in the stadium will be unavailable for current school year, it also was reported.