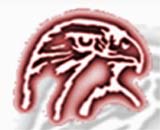 An on-line survey seeking feedback on how Central High School is serving students and the community is being re-opened by the School Board and administration.
The survey was first available in January. It is being reopened due to an "insufficient number of respondents," a press release issued by the district says.
People who filled out the survey in January do not need to do again. The survey is available here online. Paper copies are also available upon request.
"Your constructive responses to this short survey will help the board and administration as we look to the future and what steps we can take to be the very best high school for our students and community," the press release says.