The Salem Town Board will be sending a letter to the state legislature stating the town's opposition to a bill that seeks to establish statewide standards for where released sex offenders can live and frequent.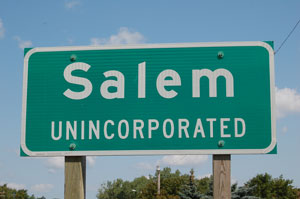 Senate Bill 548, if passed and signed into law, would supersede the ordinances passed by local municipalities like Salem, Paddock Lake, Silver Lake, Bristol and most recently Wheatland. Twin Lakes is developing a similar law.
Those local ordinances typically establish certain areas where children congregate — such as schools or parks — and then prohibit convicted sex offenders from living within a certain distance of those places. Perimeters of 1,500 to 2,000 feet are typical.
"This bill would eliminate our ability to do that," explained town administrator Patrick Casey. The state bill relies on GPS monitoring rather than perimeters where offenders cannot live. Where it uses perimeters, they are considerably smaller, 100 to 200 feet.
Casey explained passage of the state bill would likely benefit the state Department of Corrections.
"So many towns and villages have passed these ordinances they're having a hard time placing these offenders," Casey said.
Town attorney Richard Scholze was instructed to draft a letter citing the town's objections to the state bill.
Related posts:
Twin Lakes continues to work on sex offender ordinance despite state bill